Of his discovery, DePalma said, "It's like finding the Holy Grail clutched in the bony fingers of Jimmy Hoffa, sitting on top of the Lost Ark."
The current issue of The New Yorker (April 8, 2019 print edition) has a "grippingly sobering" article by Douglas Preston titled "The Day the Dinosaurs Died." No matter what you know of or have heard about this "event," if we can minimize it with such a vapid characterization, one should read Preston's account for its sheer art of narration–not to mention the remarkable discoveries of DePalma.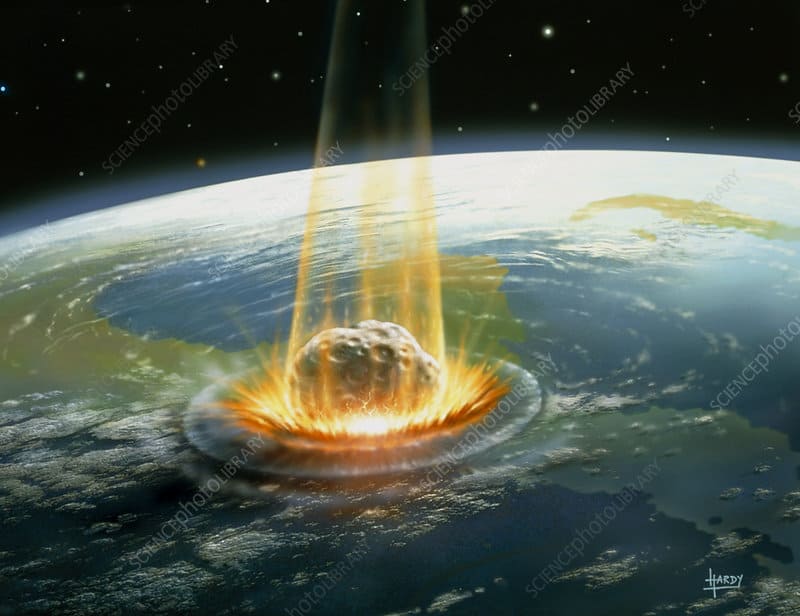 For we North Americans it hits "home" in a particularly disturbing way, since we are close to "Ground Zero" for the most cataclysmic disasters in our earth's "recent" living history–namely the Yucatán peninsula. Sagan's "Pale Blue Dot" should be watched and listened to monthly if not weekly by our  homo stultus species, and yet it comes across like a peaceful wave of nostalgic longing compared to the utterly TERRIFYING cosmic violence and chaos of our Solar "System." Freud, Norman O. Brown, Becker, and Koestler, all had it right. We desperately "long to count" in our tiny little socially constructed perceptual "worlds" projected onto a "physical" reality that seems utterly dead to our longings and dreams. And yes, frightening "things happen" outside these Gates of Eden in the Land of Nod that yields only thorns and thistles. Dust thou art, and to dust thou shalt return. Ah, but the Serpent me beguiled and I did eat. The Bible tells me so.