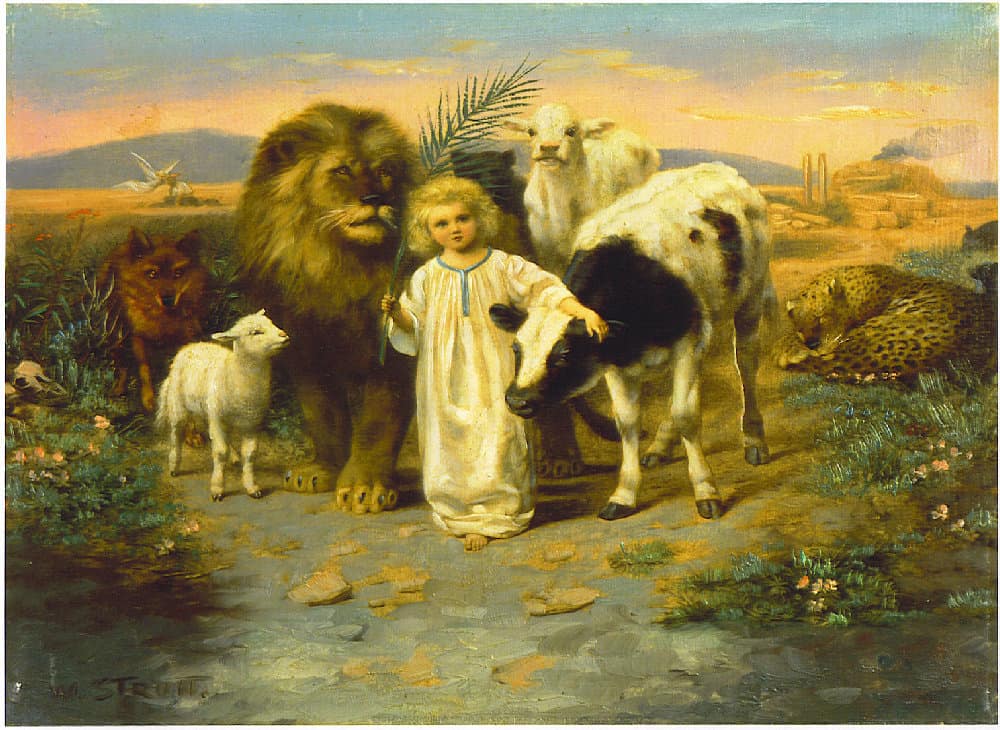 The Greek word Gensia (γενεσία) refers to birth or new beginning–much like our English word "Genesis." The vision of this website is fundamentally captured in the ancient metaphorical vision of a "new earth" portrayed by Isaiah the prophet in the Hebrew Bible:
The wolf shall dwell with the lamb, and the leopard shall lie down with the young goat, and the calf and the lion and the fattened calf together; and a little child shall lead them. The cow and the bear shall graze; their young shall lie down together; and the lion shall eat straw like the ox. The nursing child shall play over the hole of the cobra, and the weaned child shall put his hand on the adder's den. They shall not hurt or destroy for the earth shall be full of the knowledge of the Creator as the waters cover the sea.
 This radical transformative message requires an extension of our highest human ideals of peace, harmony, justice, and love to "all creatures great and small" as well as to the planet that we all commonly inhabit.